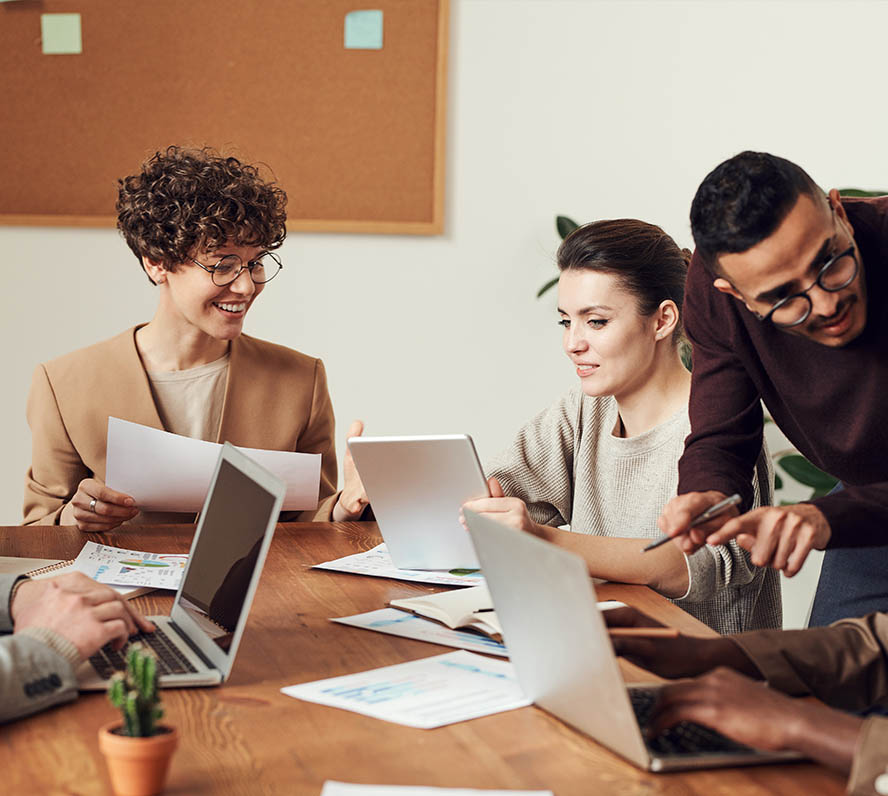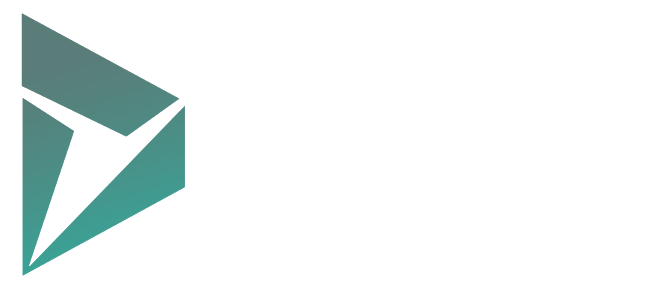 Microsoft Dynamics NAV
A COMPREHENSIVE & EASY-TO-USE ERP SOFTWARE SYSTEM
What is Microsoft Dynamics NAV?
A comprehensive, easy-to-use ERP software system, Microsoft Dynamics ERP enables small, mid-size and large organizations to streamline business processes for accelerated growth. Microsoft Dynamics Navision can be tailored to your business processes such as manufacturing, production, distribution, financial management, sales and marketing, human resources, and others—and use it to accomplish your goals with optimal efficiency.
ERBrains is a Microsoft Dynamics-Navision Certified Solution Center.
Why Microsoft Dynamics NAV is right for your business?
This solution can provide your organization with value that extends across your operations and helps you:
Simplify your business with a single solution
Integrate and centrally store financial, manufacturing, supply chain, sales and marketing, project management, human resources, and services information.
Improve productivity
Help people accomplish more every day with a familiar, intuitive user experience that works like Microsoft software they already use and provides RoleTailored access to relevant information and tasks.
Make smart decisions
Simplified access to job-specific information and tasks helps employees view work priorities and access the information they need to make informed, confident decisions; a wide range of analytical and reporting tools can help you gain insight into business performance.
Implement rapidly
Quickly set up and customize your system to meet your current business needs, knowing that you can easily adapt to changing demands by adding functionality, custom applications, and online business capabilities.
Upgrade to Microsoft Dynamics Business Central
By upgrading to the latest version Microsoft Dynamics 365 Business Central you can get more value from your ERP solution. Breakthrough innovations can give your business the flexibility to adapt to new opportunities and growth and help you and your team address the challenges facing companies today: user productivity, change, globalization, and compliance.
Microsoft Dynamics NAV Benefit

Microsoft Dynamics NAV delivers the capabilities, performance, and ease of use trusted by more than 94,000 diverse businesses around the world
Financial management
Get a better handle on the numbers. Help contain costs, control compliance, and maintain crystal-clear visibility into your assets and cash flow.
Business intelligence and reporting
Base decisions on intelligence, not on emergencies. Get relevant data and recommendations today regarding the best course of action for tomorrow.
Supply chain management
Use your supply chain to spur growth. Sharpen your production and shipment schedules, help cut inventory costs, and give yourself room to grow.
Sales, service, and project management
Put customers first. Help increase sales, control projects and processes, and get what you need to delight your customers through every step of their experience.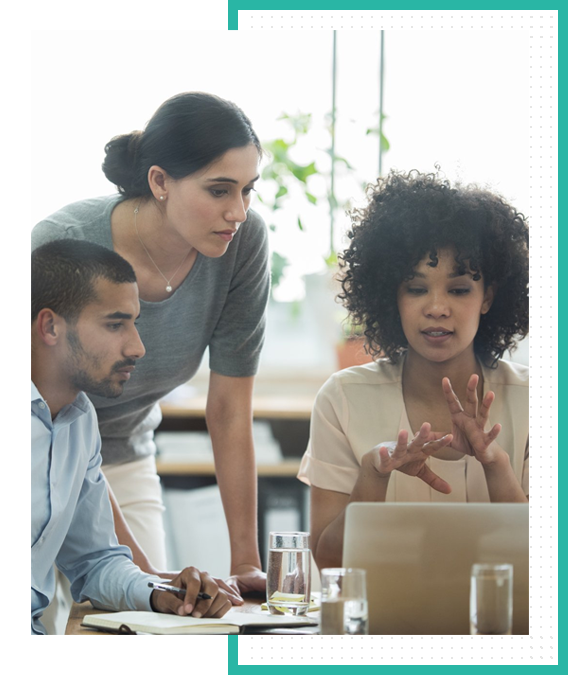 Microsoft Dynamics 365 Business Central Upgrade
Perfecting the science of upgrading to Microsoft Dynamics 365 Business Central
When business owners and management consider the possibility of upgrading, unpleasant thoughts often come to mind:
Upgrading is complicated, will cost money, will interrupt operations, and could even make things worse. We believe upgrading to the latest versions of Microsoft Dynamics Navision should be a non-event—and we've proven it more than 100 times in the last five years alone. If you're considering an upgrade but are concerned that it will not be worthwhile, or if you think your Microsoft Dynamics NAV solution can't be upgraded, we'd like to put those concerns to rest so you can make an informed decision about upgrading and start taking advantage of what today's Microsoft Dynamics 365 Business Central has to offer.
Why Upgrade?
As you're thinking about whether or not you should upgrade, there are some common misunderstandings about upgrading that you need to be aware of:
Ultimately, the success of an ERP upgrade depends on the partner you choose. An ERP upgrade partner should not treat upgrades as a "part-time job;" they ideally should have a dedicated team with the experience of doing a large number of upgrades to draw from, a deep understanding of the tools needed, and a proven methodology. We take pride in our excellent reputation for smooth execution of upgrades, regardless of industry or complexity. Our upgrade teams are specially staffed according to the needs of your organization to coordinate and manage your Microsoft Dynamics 365 Business Central upgrade from start to completion. We also include key employees from your organization to ensure clear communication and efficient collaboration. Our carefully designed upgrade methodology utilizes the Microsoft Upgrade Toolkit, the Microsoft Data Conversion/Migration tool, other code comparison tools, and proven practices and procedures.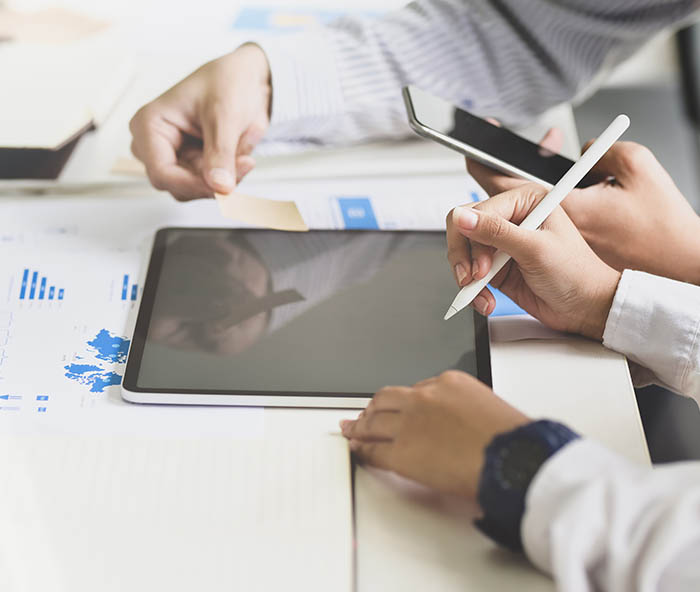 Upgrading is one of the best investments you'll ever make. Done right, an upgrade can bring real business value. When you upgrade, you can take advantage of new features, platform, and fixes to previous versions. Upgrading also helps you stay in compliance, increase productivity with more advanced software technology, improve visibility, protect your data, and grow and expand your business. The result: lower costs, more opportunities, and a more competitive position.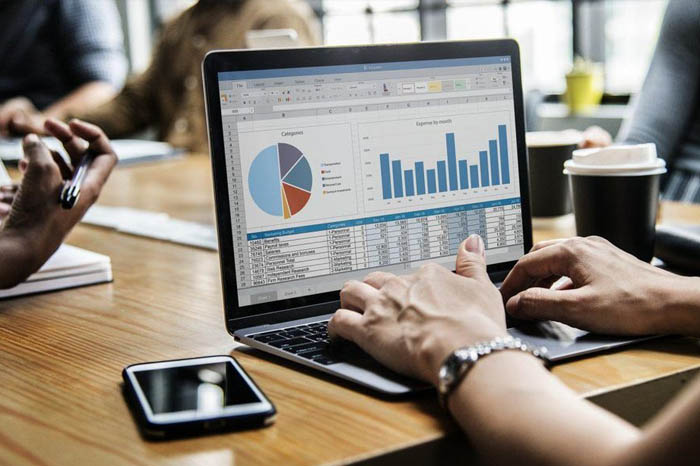 Microsoft Dynamics NAV Support Services
Like all its business management solutions, All Microsoft Dynamics products are supported by Microsoft via through its partner channel. This means that users of Microsoft Dynamics Navision have in effect two levels of support, one from their partner on record and one from the Microsoft channel itself. One of the benefits of this support structure from the end user's point of view is that you are not tied into one company to support your system and changing channel partner is relatively easy. However, that can be a bit like saying one of the benefits of marriage is divorce! We recognise that you won't want to change your partner on a whim, but it is a good idea to revisit the reasons for choosing a particular channel partner from time to time, especially at times of strategic change.
Cost of Moving to a new Microsoft Dynamics NAV partner
Most Partners typically charge 10% of licence value for annual support and the Microsoft maintenance fee is set by Microsoft so unless your current agreement is different, your annual fees should stay the same.
In order to support you, Contact our Support team for more insights and the support models we offer to our customers.
Ready to Schedule a demonstration?