CONNECT TO HUNDREDS OF DATA SOURCES, SIMPLIFY DATA PREP, AND DRIVE AD HOC ANALYSIS.
Microsoft's interactive data visualization and data analytics tool, Power BI is designed for Business Intelligence. An assortment of cloud-based apps and services, Microsoft Power BI connects to a wide range of data sets and enables businesses to scrutinize and visualize data for a greater insight into a company's operations and performance.
Schedule Demo
---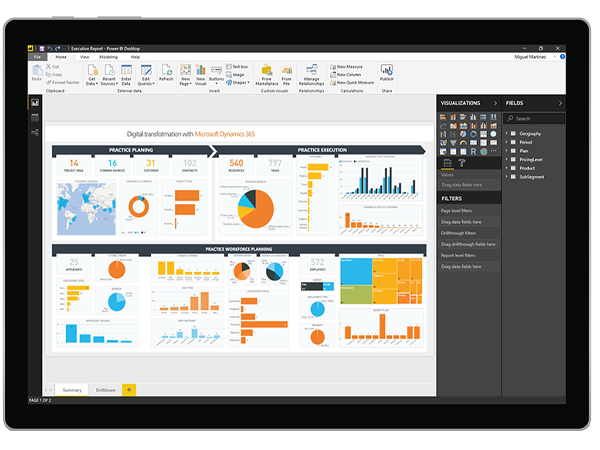 Power BI
ERBrains provides customized solutions for the powerful suite of business analytics tools by Microsoft, so that your company can analyze data and uncover insights in real-time. ERBrains will enable you to transform the way your business visualizes & analyzes data imparting you - complete visibility of your business health. ERBrains will facilitate you to spot trends instantly so that you can predict business outcomes early on, make faster & more informed decisions and head off potential issues. Our experienced engineers will extract the data from different sources. We use latest technologies that are available specifically for data warehousing.
Wide spectrum of industry solutions
---
We will allow you to connect, clean, model and synthesize data effortlessly and generate interactive live reports and dashboards bringing in greater speed, efficiency & understanding. You can maximize your IT output by capitalizing on the integral connectivity to multiple data sources, both in the cloud and on-premises. Industry Experts at ERBrains will help you embed rich data visualizations into your applications to create personalized dashboards that you need.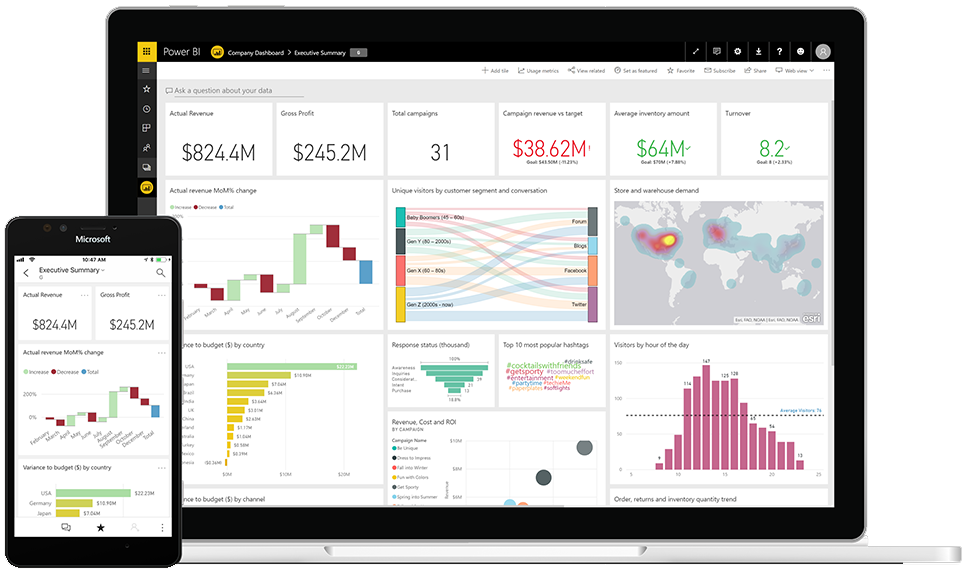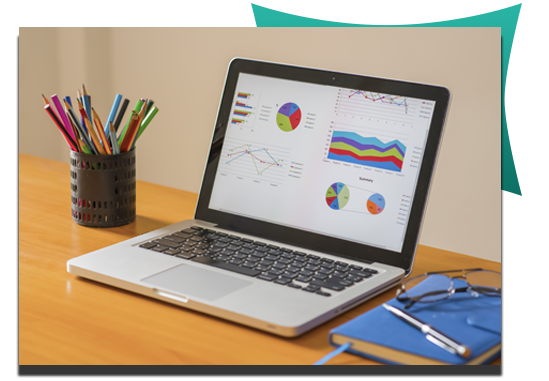 Why rely on ERBrain?
As a Microsoft Gold Partner, ERBrains brings 15+years of comprehensive experience in facilitating our clients build efficient business systems and help them maximize their returns from IT investments. Our experienced Microsoft Power BI consultants will create a business intelligence road-map to help you identify your business objectives and analyze you existing data to keep your BI goals aligned with your business strategies.
One Stop Microsoft Power BI Services Partner
ERBrains's deep domain, technology and industry expertise combined with our dynamic understanding of Microsoft Technologies deliver best-in-class business solutions to help clients (present across APAC, Middle East and South Africa) achieve their business objectives quickly & cost effectively.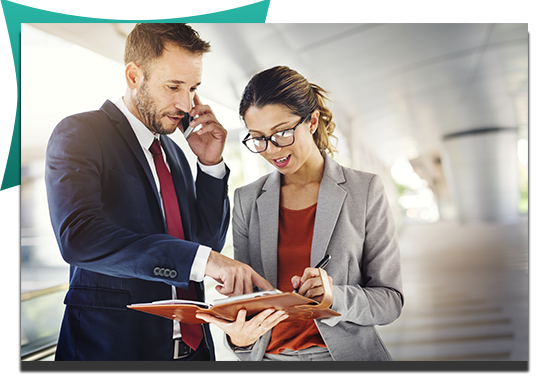 Upgrades and Migrations
Move your machine from on-premises to cloud. We will help you build new applications while managing your existing legacy. Data migration will become all easy with us.
Enhancements & Developments
Our customized module developments and ability to integrate huge volume of data from internal as well as external sources makes us one of the best consulting service provider for Power BI.
Ready to Schedule a
demonstration?